Bauercrest foundation

PRINCIPALS
Ken Wagner
Ken has been involved with Camp Bauercrest since childhood where he spent 10 summers. Since 1997, he has been an active Board Member, EVP and Committee Chair. Currently he provides guidance to Curry College as both a Trustee and member of the College's President's Council Advisory Group. Ken is the Founder and CEO of Henry Elliott and Company, a national staff augmentation company focused on healthcare IT professionals, established in 1992.
Ken can be reached at kwagner@bauercrestfoundation.org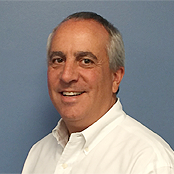 DAN RUBIN
Dan has been involved with Bauercrest since working there as a counselor in 1978. He is a longstanding board member and served as Camp President from October 2012 – October 2014. Dan currently works as the President and CEO of PARx Solutions, Inc., an early stage business in the health care industry.
Dan has worked successfully as an entrepreneur in health care, serving as Founder and CEO of Adheris, Inc., and subsequently as the President of inVentiv Health's Patient Outcomes Division after the sale of Adheris to inVentiv in 2006. Dan received a BS in Chemical Engineering from the Massachusetts Institute of Technology in 1982 and later obtained a Masters in Management from the Kellogg Graduate School of Business at Northwestern University in 1989.
Dan can be reached at drubin@bauercrestfoundation.org
Alan F. Feldman
Alan has been involved with Camp Bauercrest since childhood and is a longstanding board member and committee chair. Alan leads the Camp Bauercrest Legacy Society. Presently he serves as Chief Executive Officer of Resource and for its sponsored REITs, as well as CEO and Trustee for its Liquid Alternative Funds. Mr. Feldman joined Resource in 2002 and has over 25 years of real estate investment experience. Prior to joining Resource, Mr. Feldman served as Vice President at Lazard, a global investment banking firm specializing in real estate advisory work. Previously, he served as an executive at the Pennsylvania Real Estate Investment Trust.
Mr. Feldman began his real estate investment career as Director at Strouse, Greenberg & Co., a full service real estate company. Mr. Feldman received a BS and MS in Chemical Engineering from Tufts University and an MBA in Finance and Real Estate from The Wharton School at the University of Pennsylvania. Mr. Feldman is a CRE and is also an active member of ULI, ICSC, and currently an adjunct faculty member at The Wharton School.
Alan can be reached at afeldman@bauercrestfoundation.org